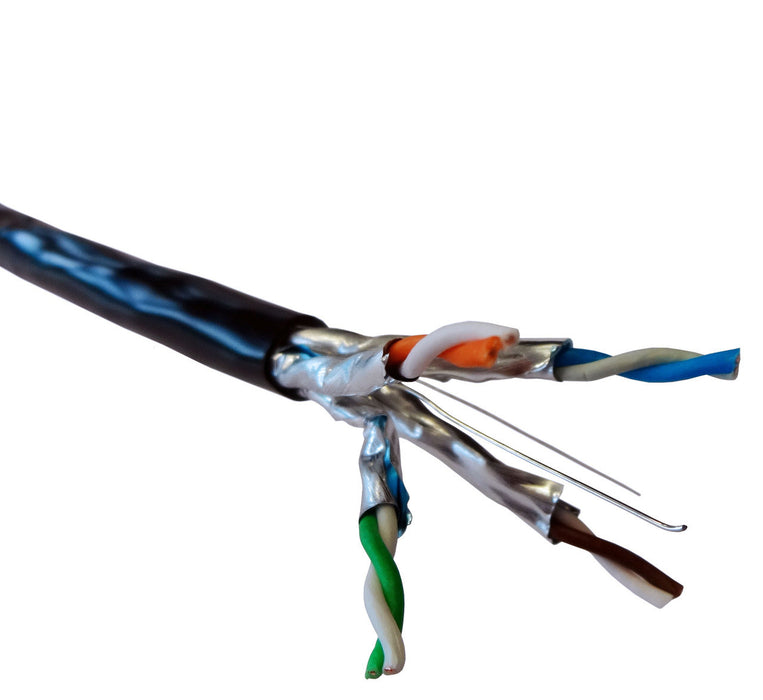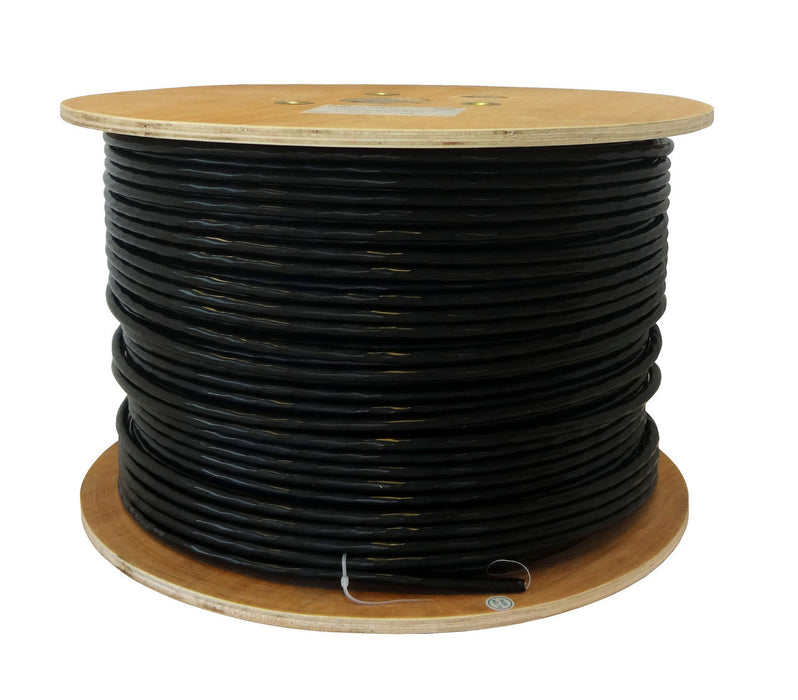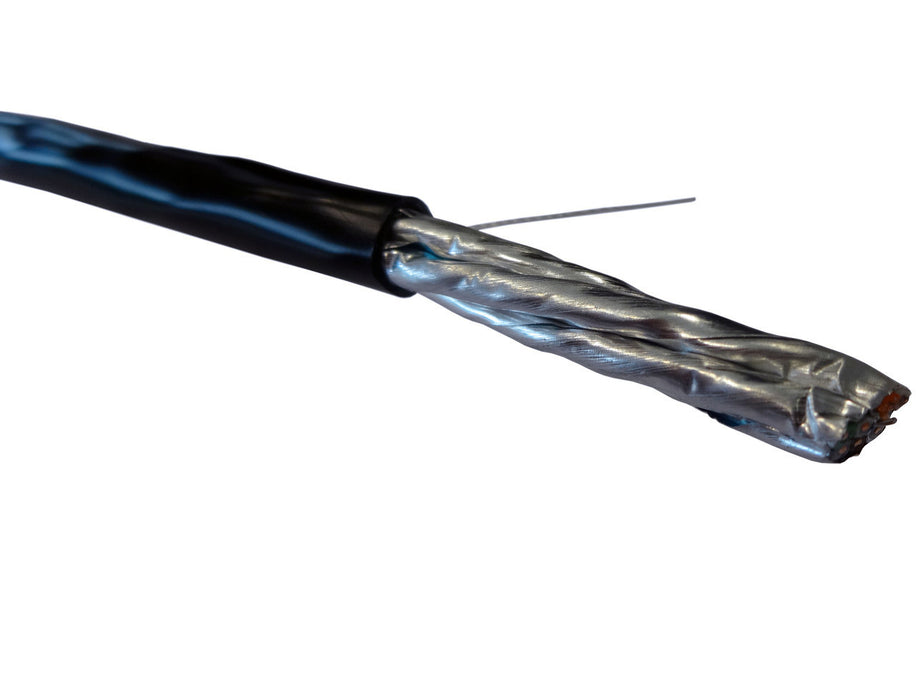 Cat6a 23AWG F/FTP 4 Pair Solid External PE Black Cable 10m - 305m
SKU: 001-003-003-34 x 10
100% Pure Copper, 23awg Cat6a F/FTP Shielded cable offers Cat6a component compliant performance & supports high speed protocols such as 10G Ethernet.
This cable is backwards compatible to Cat5e & Cat6 ensuring support of all IP applications designed to run over them.
The F/FTP construction does away with the need for a plastic central separator, making the cable more flexible and easier to pull in.
The individually foil shielded pairs ensure excellent NEXT performance whilst eliminating the risk of Alien crosstalk and means that a much lower twist rate can be used when compared to a UTP or FTP construction, thus making termination quicker and easier.
The overall diameter is 7.5mm enables tighter bend radii (just 30mm after installation).
Ideal for applications such as externally mounted IP security cameras and wireless access points as well as for links to remote buildings.
Features:
100% Pure Copper
23awg
F/FTP construction
Black PE Outdoor External Sheath
7.5mm Overall Diameter
Excelled NEXT and Alien Crosstalk Performance
Please be aware: a lot of cheaper products sold on online are CCA, (Copper Coated Aluminum) or have a small percentage of copper. CCA cables do not comply with UL and TIA standards and is not suitable for PoE applications, it is prone to oxidation and corrosion this may cause your network to fail.  All our products are 100% copper and exceeds EIA/TIA-568-B specification.
ALL OUR PRODUCTS ARE 100% Copper.