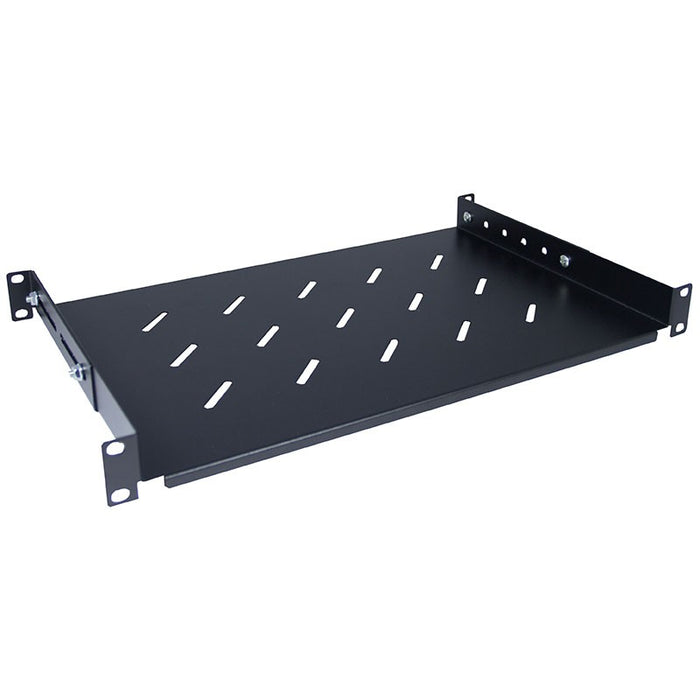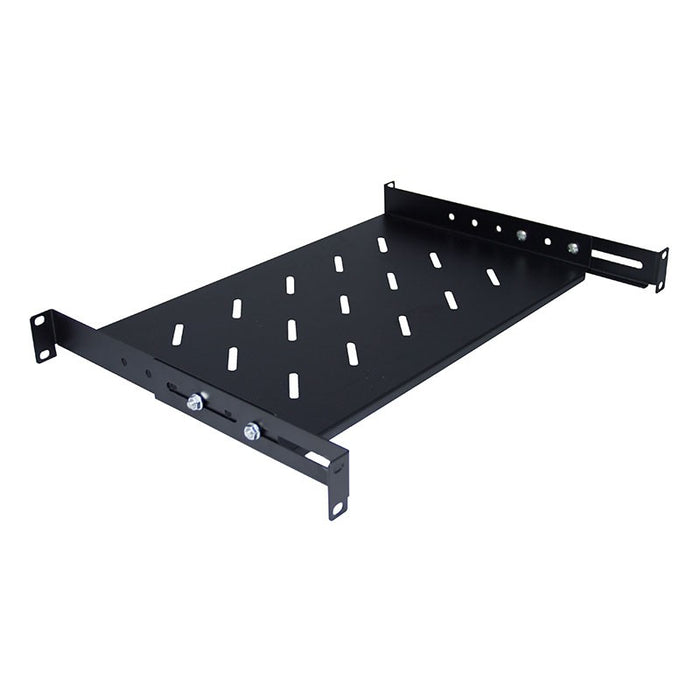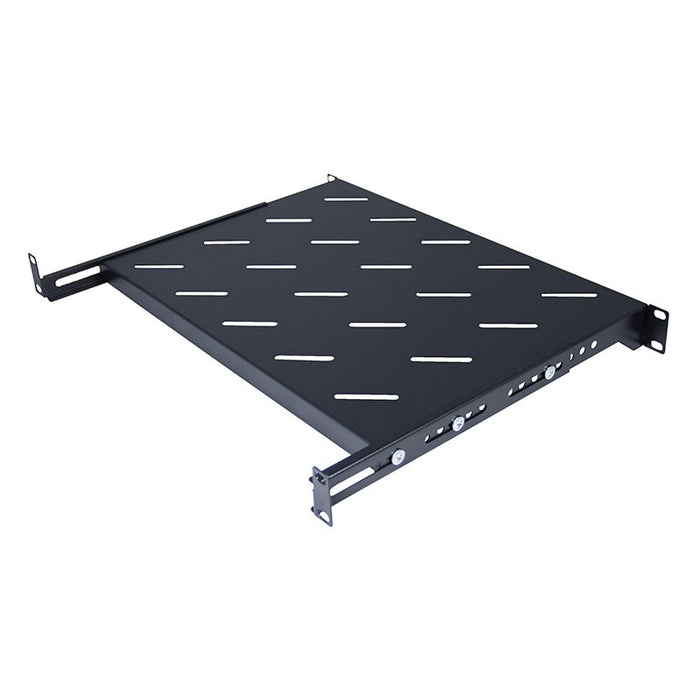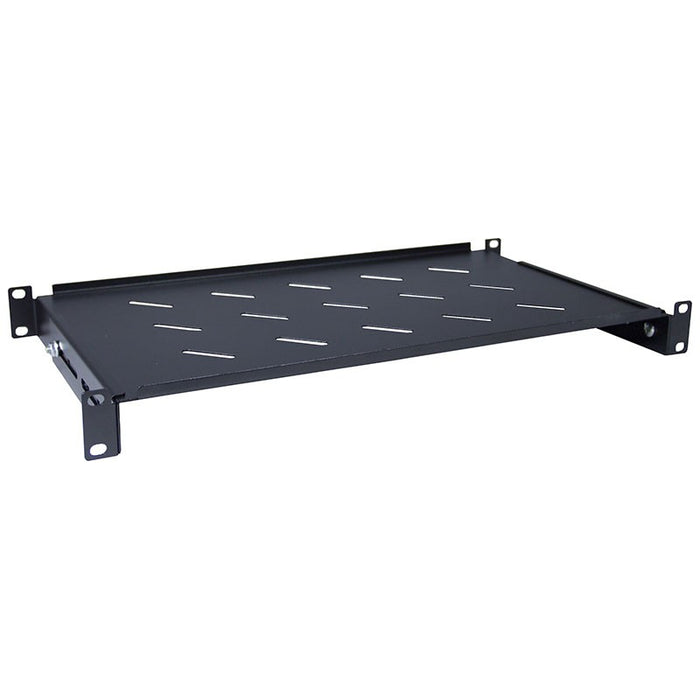 Adjustable Shelf For Wall Mount Cabinets
SKU: RR-S11
Adjustable shelves for wall mount and server cabinets are an alternative solution to fixed cabinet shelves.
The vented design of the shelves are created to keep networking equipment cooler by increasing airflow throughout the cabinet.
Specially designed to fit in our cabinets, the shelves come complete with four side fixtures, and extendible brackets. The fixed and adjustable feature makes these shelves extremely versatile in any installation.
RR-S10: 270mm Deep Shelf adjustable arms moves the shelf back to 400mm Max. For use with 450m Deep Wall Mount Cabinets
RR-S11: 300mm Deep Shelf adjustable arms move the shelf back to 450mm Max. For use with 550m Deep Wall Mount Cabinets
RR-S12: 350mm Deep Shelf adjustable arms move the shelf back to 500mm Max. For use with 600m Deep Wall Mount Cabinets