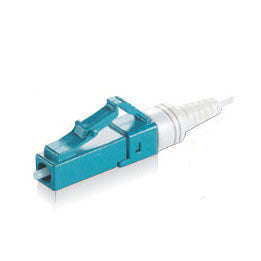 XP Fit Plus LC Fibre Connector Pack of 12
SKU: 5E13ADCC-OM1
The XP Fit Plus is a pre-polished, pre-assembled connector compatible with the standard LC connector.
Fibre is held in place using a internal mechanical grip gently but effectively holds the fibre in place and can be installed in under two minutes.
Without polishing or adhesives, the XP Fit Plus makes field installations quick and easy, eliminating the need for epoxy curing and hand polishing at the work site.
The XP Fit Plus comes with an assembling jig and fibre holder, making for an accurate alignment and fiber cleave when terminating the connector.
Features:
Epoxy-free crimp procedure

No need for curing oven

Termination in less than 2 minutes

Exceeds TIA/EIA-568-B.3 standards

UL rated boots available