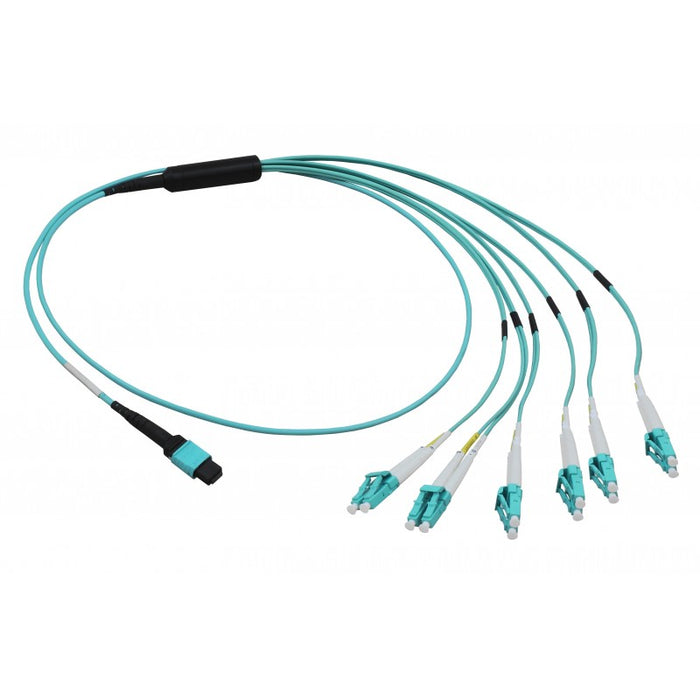 12 fibre MTP female - LC OM4 Fanout Harness Cables
SKU: MTP_FAN OM4 1- 0.1
Pre-terminated Plug and Go Fibre System provides the Rapid Fibre Deployment market with an extremely cost effective, expandable and high speed system.
MTP® brand pre-terminated assemblies to ensure optimum performance is achieved when interconnecting pre-terminated cassettes & panels.
Assemblies are available in 12 & 24 fibres, and micro & ruggedised cable in multimode OM3 50/125, OM4 50/125 & singlemode OS2 9/125 options.
We can manufacture any kind of MTP cable to your exact configuration, please contact us for more information and prices
Click here for the Datasheet