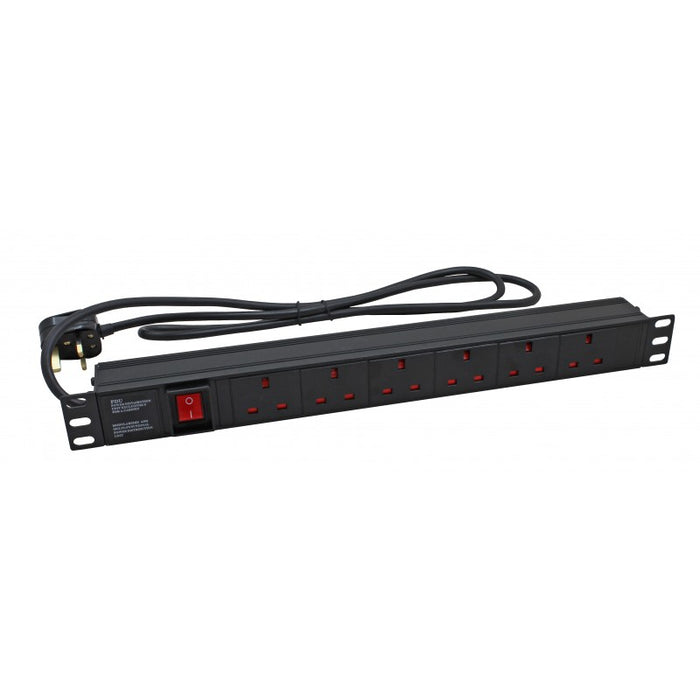 UK Socket / UK Plug Rack PDU
SKU: RR-P1-6
A full range of high quality BS1363 UK outlet Power Distribution Units range with a built-in blue LED quality ammeter.
Click here for the Datasheet

Key Features:
Robust all aluminium housing
BS1363 UK Sockets
Internal RMS Current Ammeter
Choice of standard and filtered solutions with input plug variants
4 & 6 Way PDUs are presented to Fit horizontally.
 Any size above 6 way are designed for vertical installtion - These PDUs fit by mounting onto the back profile of a floor standing cabinet.