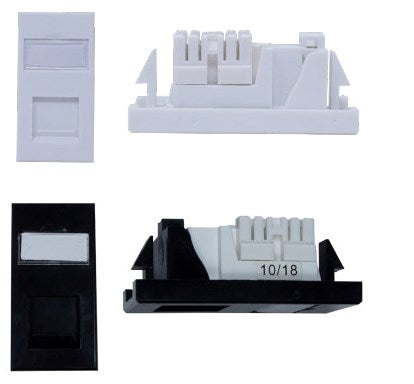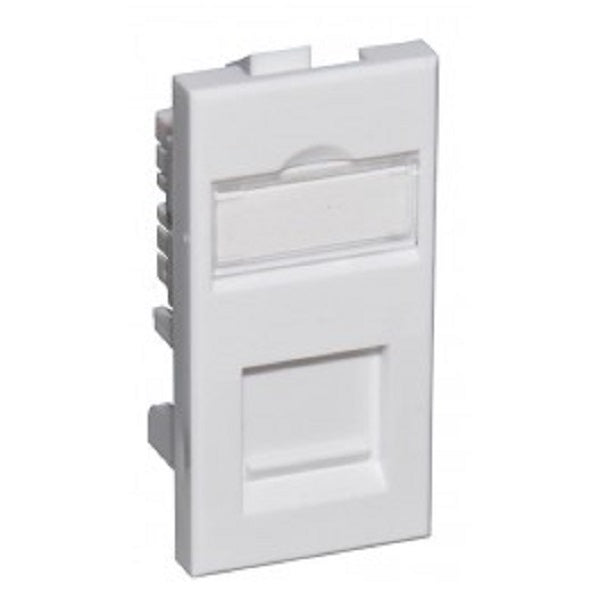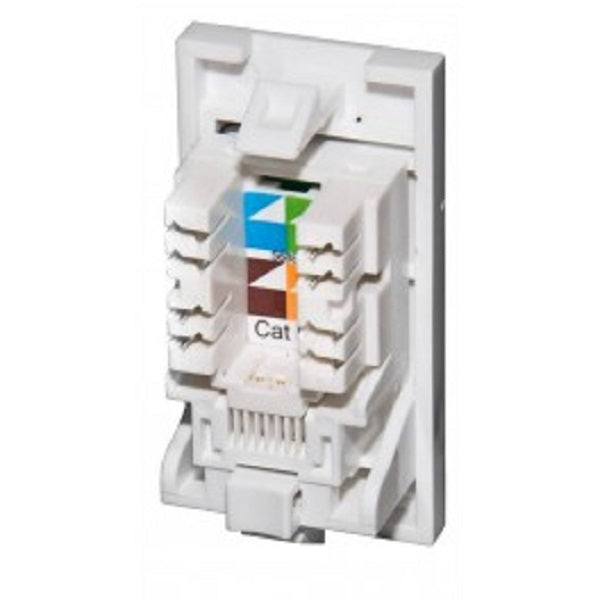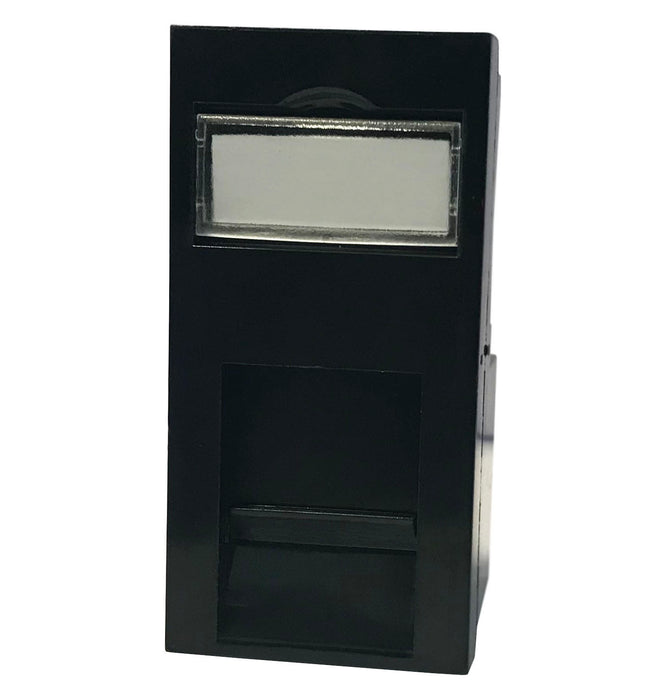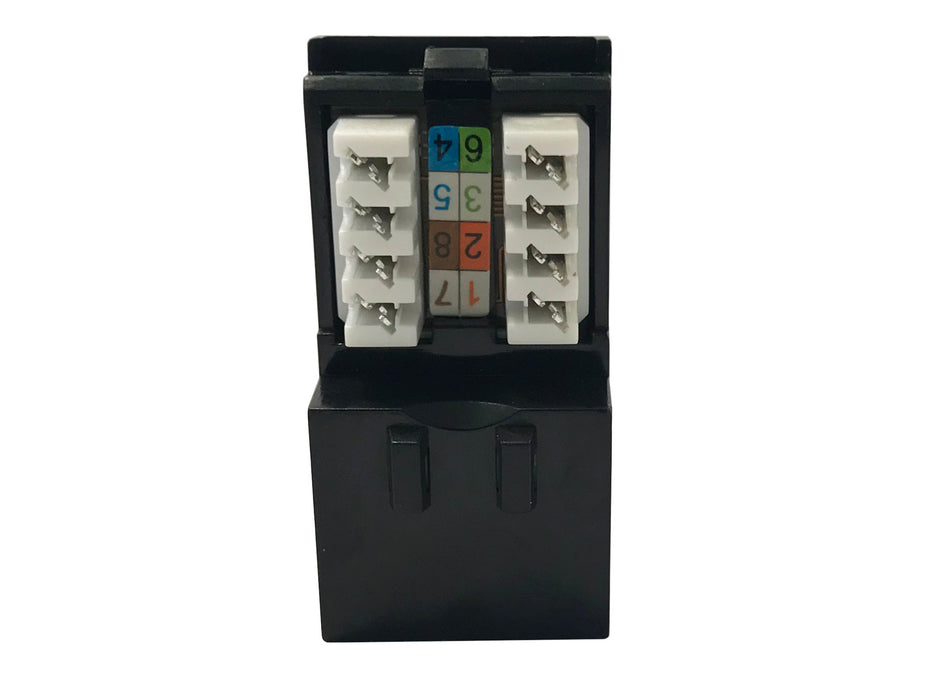 Cat6 UTP RJ45 Euro Module 25 x 50mm - White or Black
SKU: 008-000-001-20
Category 6 Compact Module is designed to provide one of the shallowest wall outlets on the market. They are the ideal solution wherever back-box depth is a problem.
Category 6 compact modules can be fitted into single or dual gang Euro faceplates and can be combined with quarter blanks and/or voice modules to provide the required configuration.
Category 6 Modules are fully compliant with the ANSI/TIA Category 6 Standard. When used in conjunction with our Category 6 Patch Panels and UTP Cable the user will get a link performance exceeding the Category 6 requirements.
Features:
Suitable for Gigabit Ethernet applications
Shallow design requires minimal back-box depth
Interchangeable with all other Euro modules and quarter blanks
Fits all standard Euro faceplates
Individually QA tested
Specification:
Width - 25mm, Depth - 21mm, Height - 50mm
Back-box Depth - Minimum 15mm recommended
Material - Polycarbonate/ABS thermoplastic resin, with grade UL94 V0 at 1.5mm flame retardency
Finish - High gloss
IDC Labels - Individual colour coded to T568B
IDC Blocks - 4 way industry standard IDC blocks
Conforms to - ANSI/TIA-568-C Category 6 Specification