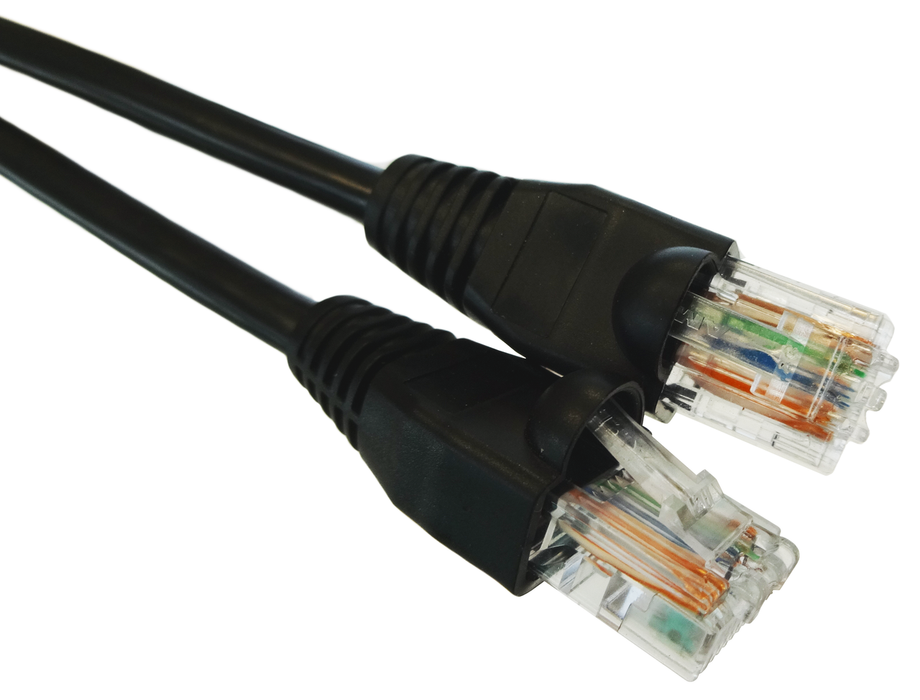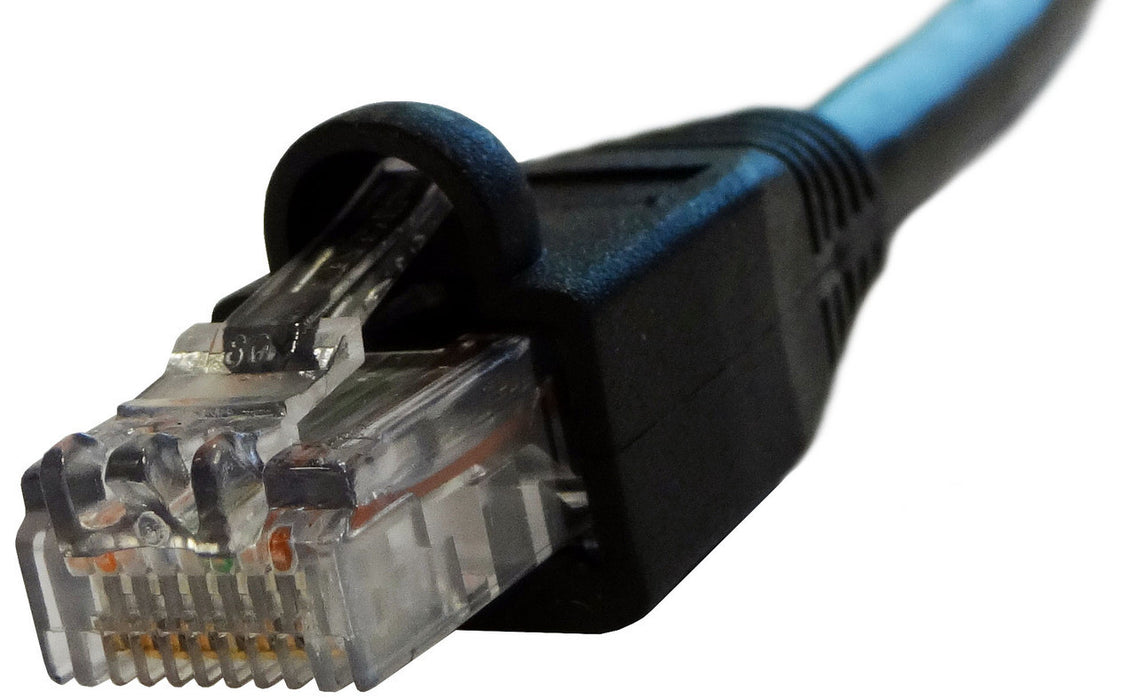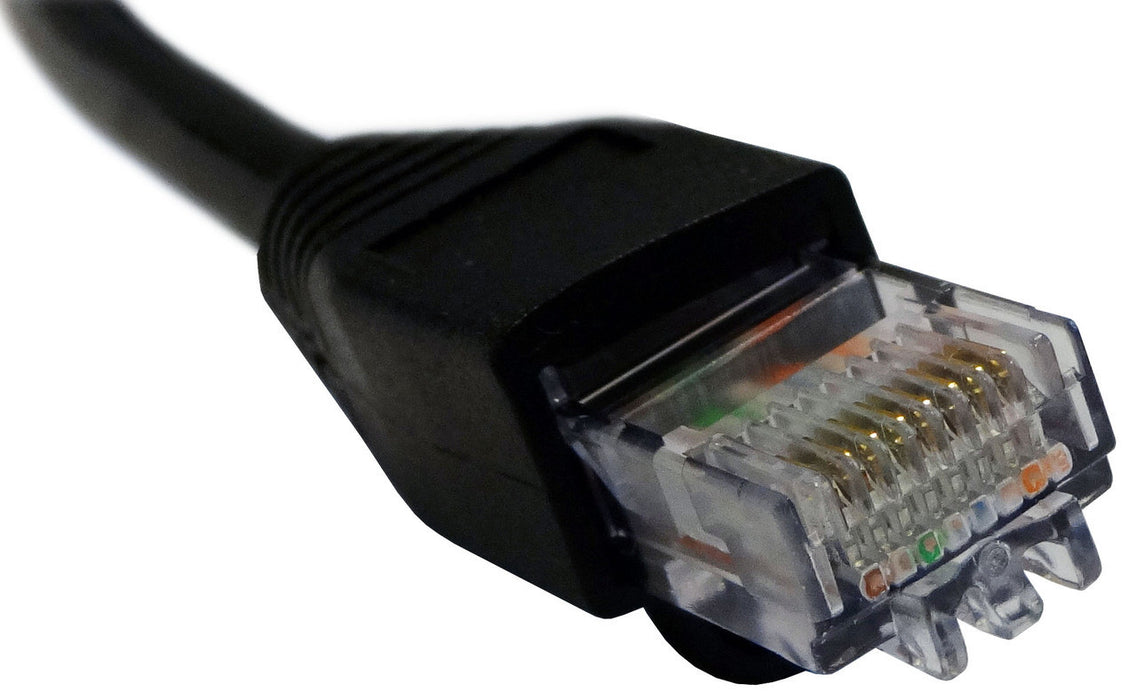 10m to 100m Cat5e Black Outdoor External RJ45 Ethernet Patchlead
SKU: 003-021-100-01
Cat5e External RJ45 Patch leads are available in lengths from 10mt to 100mt.
Designed to run externally, these patch leads are ideal for using to link outbuildings.
These RJ45 leads are made to order using high quality Cat5e connectors and black solid LDPE Cat5e UTP Cable.
Each patch cable is individually tested and bagged to ensure quality and performance.
Features:
Fully conforms to ANSI/TIA-568-C
Each lead is individually bagged & QA tested 
Plugs conform to ISO8877
Please be aware: a lot of cheaper products sold on Ebay and other platforms are CCA, (copper coated aluminum). CCA cables do not comply with UL and TIA standards and is not suitable for PoE applications, it is prone to oxidation and corrosion this may cause your network to fail.  All our products are 100% copper and exceeds EIA/TIA-568-B specification.