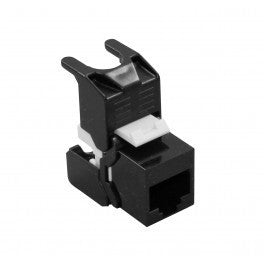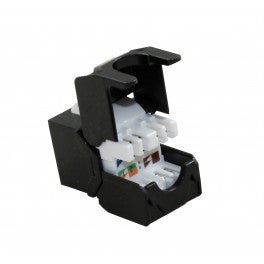 Cat5e Tool Less Keystone Module
SKU: 008-010-010-60
Cat5e Tool-less Keystone Modules ensure a quick and easy to terminate installation.
The snap-fit to terminate design means that a punch down tool is not required.
The module offers a high performance transmission that meets or exceeds Cat5e standards. They have been designed to be installed into most UK and European keystone applications, including standard or angled faceplate products, patch panels or surface boxes.
The loading cap is colour coded to T568B standards to ensure a quick and easy installation.
Click here for the Datasheet