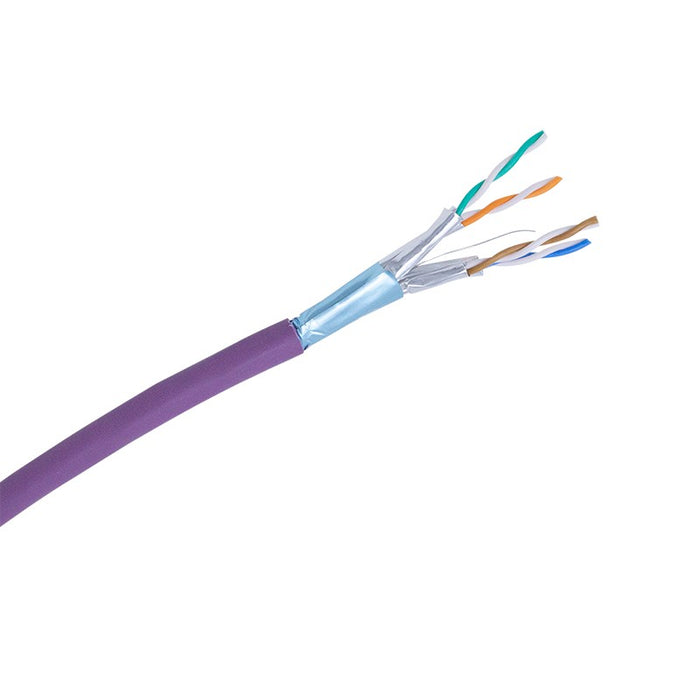 Cat6a Dca 23AWG F/FTP 4 Pair Solid Internal LSZH Violet Cable 305m
SKU: 001-003-003-90
Connectix Category 6A F/FTP Cable has been designed to provide the exceptional performance required to support extremely high speed applications, including 10-Gigabit Ethernet.
The cable consists of 4 screened pairs, drain wire and additional outer foil. It helps to alleviate the problems of NEXT and alien crosstalk.
The sheath is a Low Smoke Zero Halogen LSOH (LSZH) material, as specified in many public buildings. Delivered on 500m Drums.