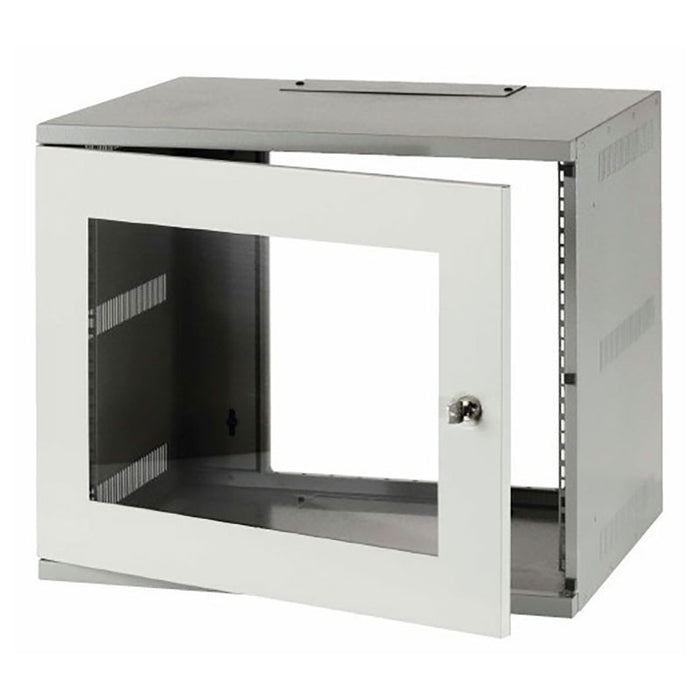 6u to 21u CCS 19" 600mm Deep Wall Mounted Data Cabinet
SKU: 009-000-101-06
1-2 days Lead time
The Lightweight Wall Mounting Cabinets feature fixed profiles and a large cutout panel at the rear.
The cabinet is finished in goose grey with a lockable ash grey perspex inset door.
CCS 19" Wall Mounted Frames are an ideal solution when installation space is at a premium.
The steel framework provides sufficient durability for environments such as risers or shafts. The design allows maximum access to the internal equipment through the top, base and side entrances. The wall mounting frame can also be a cost effective solution for smaller networks and workgroups where a cabinet is not required.
click here for the Datasheet
Cabinet Details:
Image is for illustration only
Features:
Manufactured in the UK
Ideal for installation sites where space is limited such as risers and shafts
Standard finish goose grey (other colours on request)
Easy access to internal equipment
Dimensions By U Height (1u - 44.45mm)