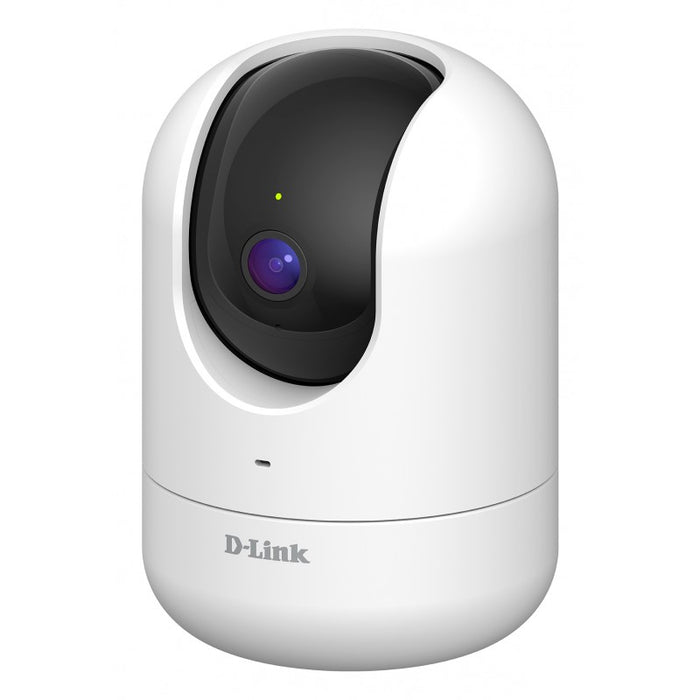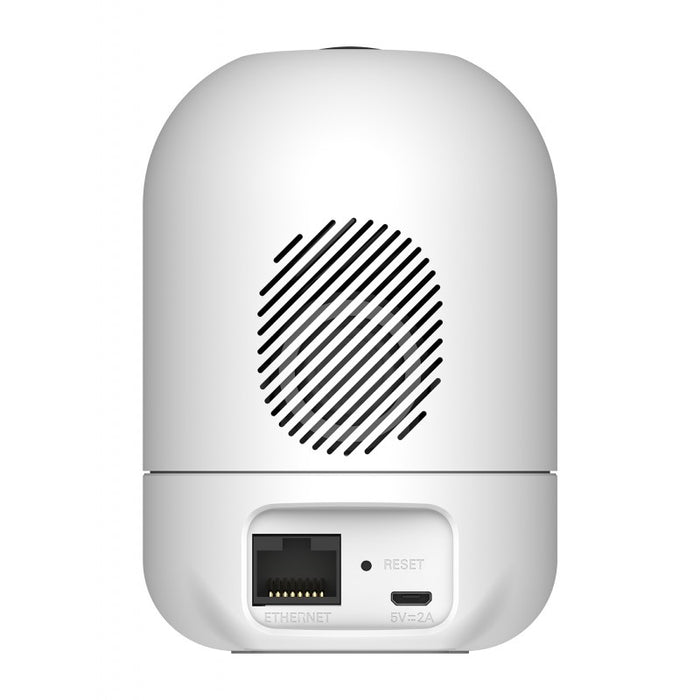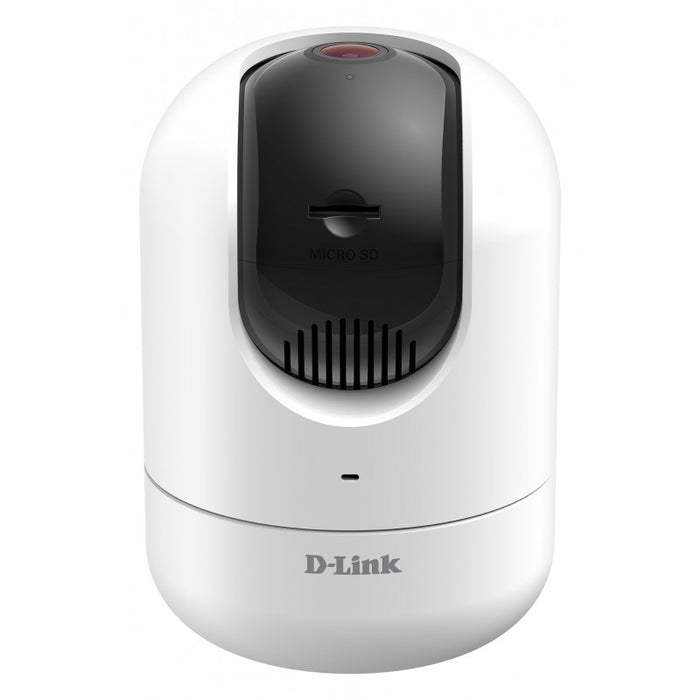 D-Link DCS-8526LH Full 360° views, Night vision
SKU: dcs-8526lh
See Every Angle of Any Room
The Full HD Pan & Tilt Pro Wi-Fi Camera gives you 360° views of any room. Its pan-and-tilt technology and panorama view angle selection allows you to see every angle of any room. With powerful auto-motion tracking, edge-based person detection, 5 meter night-vision, and compatibility with the Google Assistant and Alexa, this all-seeing watchful eye tracks and alerts you to anything or anyone that moves around your home.

Panorama View Angle Selection
The Full HD Pan & Tilt Pro Wi-Fi Camera uses Panorama View Angle Selection, so you can point it at any target in the field of view with one touch. Now you can jump to specific areas of a room with pinpoint accuracy, keeping intruders, pets and other moving targets in sight.

Maximum Discretion with Privacy Mode
There's nothing more sacred than privacy in the comfort of your own home.
That's why we built in a Privacy Mode on the Full HD Pan & Tilt Pro Wi-Fi Camera. Just turn it on with the mydlink app, and the lens is covered completely, giving you maximum control over your privacy whenever you need it.

Auto-Motion Tracking
Sick and tired of motion-detection alerts, only to find the subject has moved out of the camera's view? With auto-motion tracking, the Full HD Pan & Tilt Pro Wi-Fi Camera turns into an all-seeing, highly-responsive, roving eye that pans and tilts to track targets no matter where they move – automatically.

Extra Peace of Mind 24/7
Night-time monitoring is now easier than ever thanks to built-in infrared LEDs in the Full HD Pan & Tilt Pro Wi-Fi Camera that let you view up to 5 meters (16 ft.) in the dark. Now when anything goes bump in the night, you'll always be in the know.

Flexible Installation
Need to install your camera discreetly on the ceiling or a shelf? With the Full HD Pan & Tilt Pro Wi-Fi Camera's mounting kit, discreet installations are now flexible and effortless.

Edge-Based Person Detection
Enhanced AI (artificial intelligence) cleverly identifies human motion, so the camera will not get triggered falsely by the likes of a moving bug that comes into the frame. Edge-based technology processes information on board so there's no need to send video to the cloud for processing, ensuring you receive alerts as and when a person is detected.

Extreme Reliability with Ethernet Connectivity
Wi-Fi dead zones are no match for the Full HD Pan & Tilt Pro Wi-Fi Camera's built-in Ethernet port for optional wired connectivity. You can rest assured that no matter what, your camera will receive the fast and reliable internet connection it deserves. Ethernet connectivity ensures lower latency and less interference for an all-round faster, more secure video recording experience.

The Future of Wireless Encryption
One of the biggest concerns with IoT devices and Wi-Fi networks is privacy. The latest industry-standard 128-bit encryption is the most advanced security standard available and begins a new era of wireless encryption, ensuring greater privacy throughout users' devices and networks.