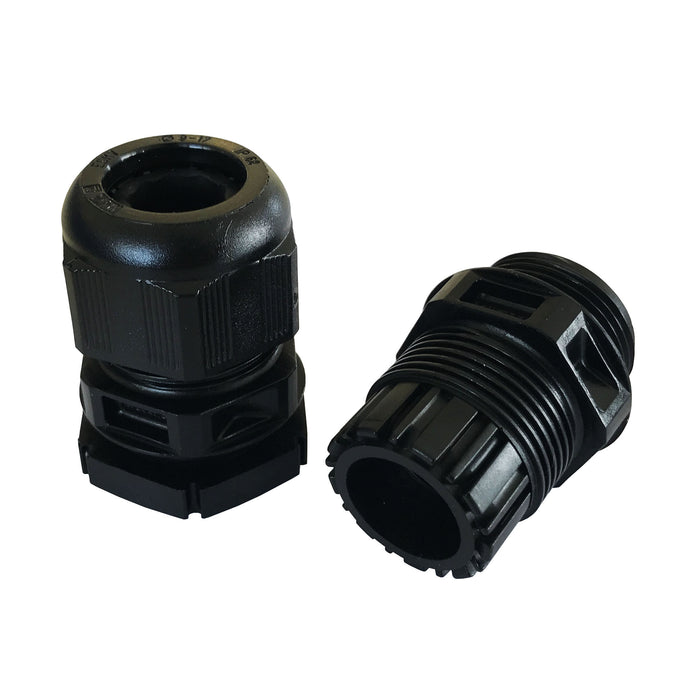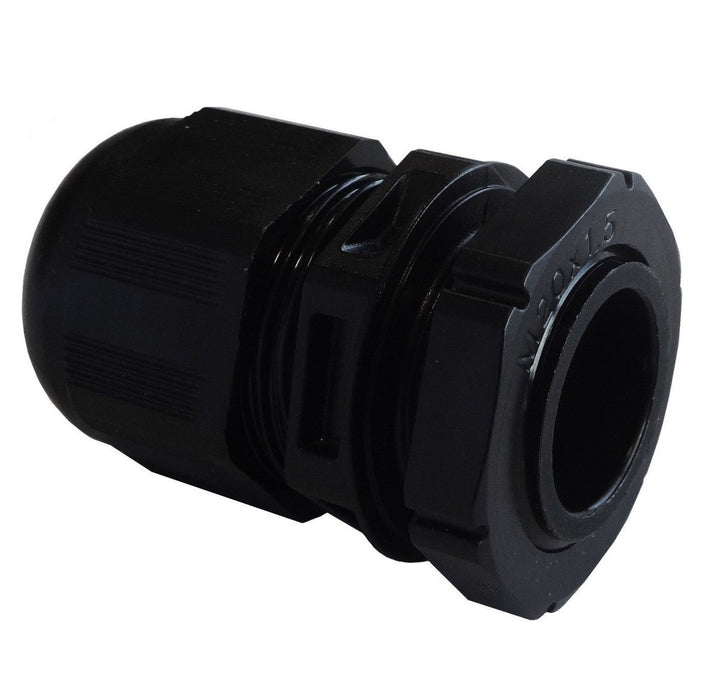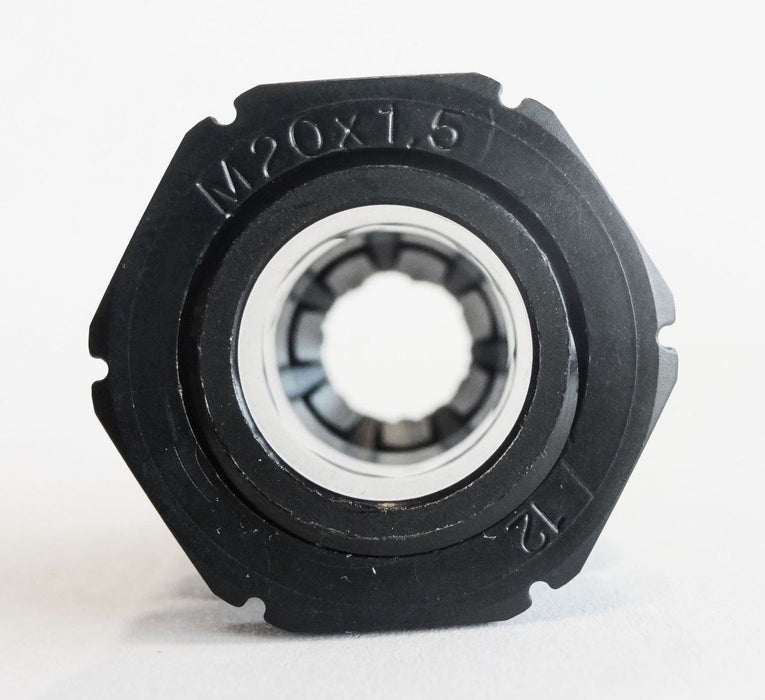 M25 Cable Gland and Nut- Black (pack of 10)
SKU:
Polyamide M25 Cable Glands provides the highest degree of functionality and safety.
The sealing nut provides a perfect grip and effortless spanner-tight seal.
The multiple threads makes for secure and rapid assembly.
Neoprene seal provides a perfect watertight seal to IP68.

The blade system enables optimal strain relief and cable protection to be achieved.