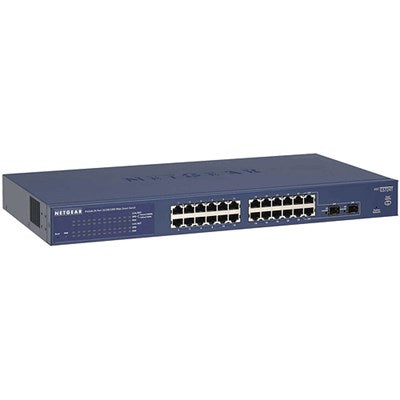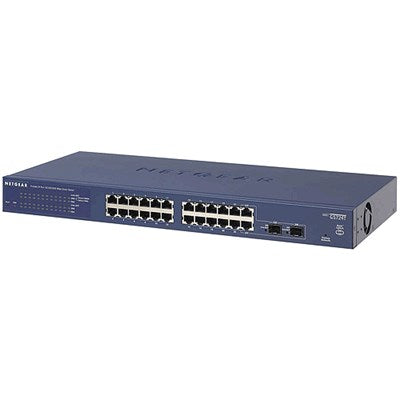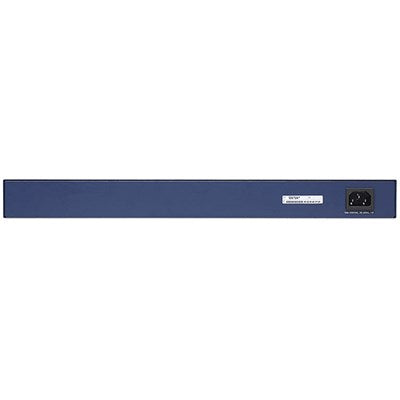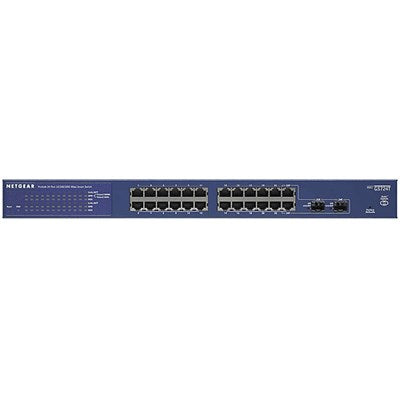 NETGEAR 24-Port Gigabit Smart Managed Pro Switch with PoE+ & 2 SFP Ports
SKU: GS724TP-200EUS
Going Gigabit and PoE+ Just Got More Cost-Effective!

As a leading provider of network equipment for SMBs, NETGEAR understands the importance of providing great choice of PoE port counts and power budgets that can adapt to the business's needs, whether in the hospitality, catering, education or retail domains.

The GS724TPv2 24-Port Gigabit Switch with PoE+ and 2 SFP Ports joins the NETGEAR Standalone Smart Managed Pro Switches family, adding full 24 port PoE+ support for deployment of modern high-power PoE devices. Cautious spender organizations can now deploy denser PoE+ devices connected to a cost-effective switch, with a reasonable PoE power budget of 190W.

NETGEAR Smart Managed Pro Switches offer powerful Layer 2 features, great PoE functionality, and enhanced performance and usability. These switches are the ideal solution even for the most advanced small and medium

Organizations looking for the best combination of features, performance, and value: they are purposely designed for converged networks where voice, video, data are all carried on a single network platform.

Temperature and load-based fan-speed control combines accurate monitoring with minimized system acoustic noise: the GS724TPv2 supports quiet rack mounting operation with a maximum of 32.4dB even at full power and 25°C (77°F) ambient.