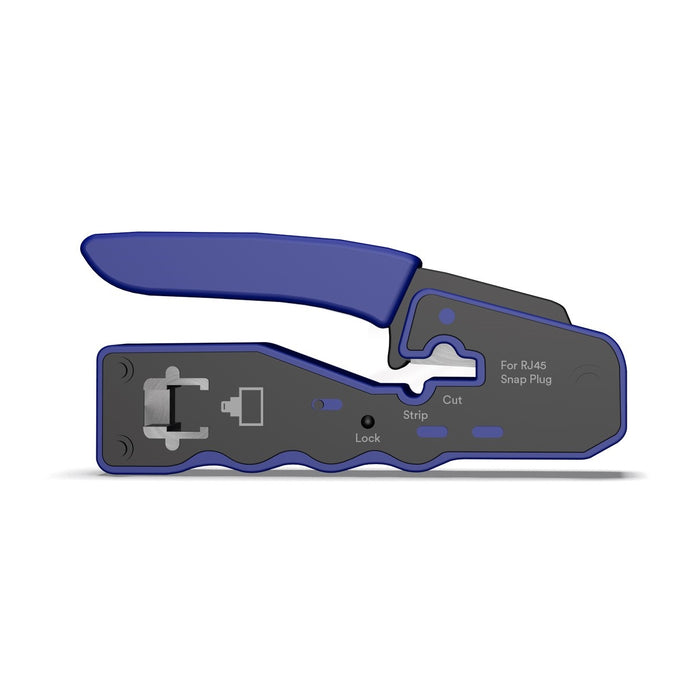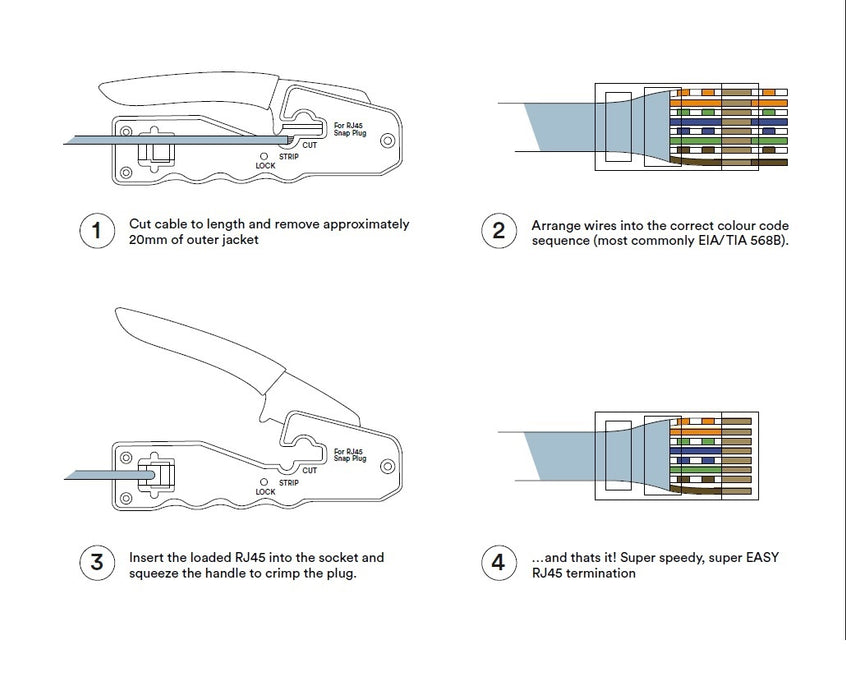 Easy RJ45 Crimp Tool
SKU: EZ-Crimp
The 'Easy' RJ45 Crimp tool works perfectly with the 'Easy' Cat6 UTP & FTP Pass Through Plugs.
With its added cutting function, this crimp tool trims off the excess wires as it crimps the RJ45 plug.

- For use with RJ45 Pass through plugs
- Can be used to cut outersheath of cable

See below for the 4 step 'Easy' Instructions
Click here for the Datasheet
1

Remove approximately 20mm of outer jacket using the multi-purpose crimp tool.

2

Arrange wires into the correct colour code sequence (most commonly EIA/TIA 568B). Slot cable into the plug pushing the wires through. Outer sheath of cable should sit inside the plug as far up as possible.

3

Press the 'Lock' Button on Crimp tool to open it ready for use. Insert the loaded RJ45 plug into the socket and squeeze the handle to crimp the plug, the excess wire will also be trimmed at the same time.

4

If you have followed the instructions you should now have a fully working RJ45 Connection.